listen while HOOS saves his hood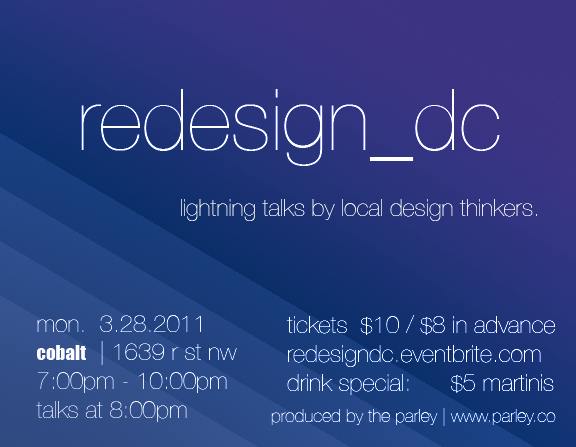 Did you get your tickets yet? People's District will be there! PD Klein will be there! Max will be there! Lots of fascinating ideas on remixing the amazing city we live in will be there!
Plus I'm DJ'ing!
PD Klein of Fab Lab DC (winner of the first ever DC Awesome Foundation grant award) will tell you about Doing It Yourself and Doing It With Others.

Dafna Steinberg, director of the Ann Loeb Bronfman Gallery at the Jewish Community Center will tell you about how she is actively redesigning the role of the Art Gallery in the urban community.

Carl O'Bryant-yabar will tell you what you'll need to know about crisis-preparedness and on-the-go systems redesign in the event of a citywide catastrophe.

Daniel Harris of People's District will get you excited about storytelling and the role played by storytelling in building community.

Peter Krsko of Albus Cabus is going to talk about the similarities between urban communities and naturally-occurring ecosystems and improving public spaces through use of art, science, and technology.

Open-government advocate, online art-archivist, and public commons evangelist Laurenellen McCann is the founder of ArtAround, and is going to tell you what's good about collaborative community content-curation.

Michael Lee Beidler of Trout Design will talk about the renovation of the old Italian Embassy.

Greg Tindale of the Tindale Team will tell you what you ought to know about home renovation and buying a fixer-upper in DC.