"Dickens seems to have been influenced by The Wire"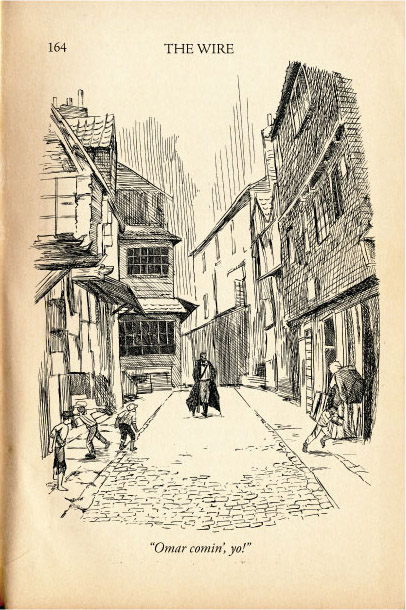 The genius of The Wire lies in its sheer size and scope, its slow layering of complexity which could not have been achieved in any other way but the serial format.  Dickens is often praised for his portrayal not merely of a set of characters and their lives, but of the setting as a character: the city itself an antagonist.  Yet in The Wire, Bodymore is a far more intricate and compelling character than London in Dickens' hands; The Wire portrays society to such a degree of realism and intricacy that A Tale of Two Cities—or any other story—can hardly compare.

In fact, Dickens, in later novels—which incriminate fundamental social institutions such as government (Little Dorrit), the justice system (Bleak House), and social class (A Tale of Two Cities, among others)—seems to have been influenced by The Wire.
Hooded Utilitarian reimagines The Wire as a 19th century realist serial.